Contact
Monday to Friday from 9 AM to 4.30 PM (UK: 8AM to 3.30PM)
VAT number: NL817611848B01
Where do I find the article number?
The item number of your trampoline can be traced using the points below:
1. Trampoline labels
The Salta trampolines are provided with multiple labels on which the item number and production year are displayed. The labels can be found on the trampoline mat, at the bottom of the safety pad or on a sticker attached to the frame.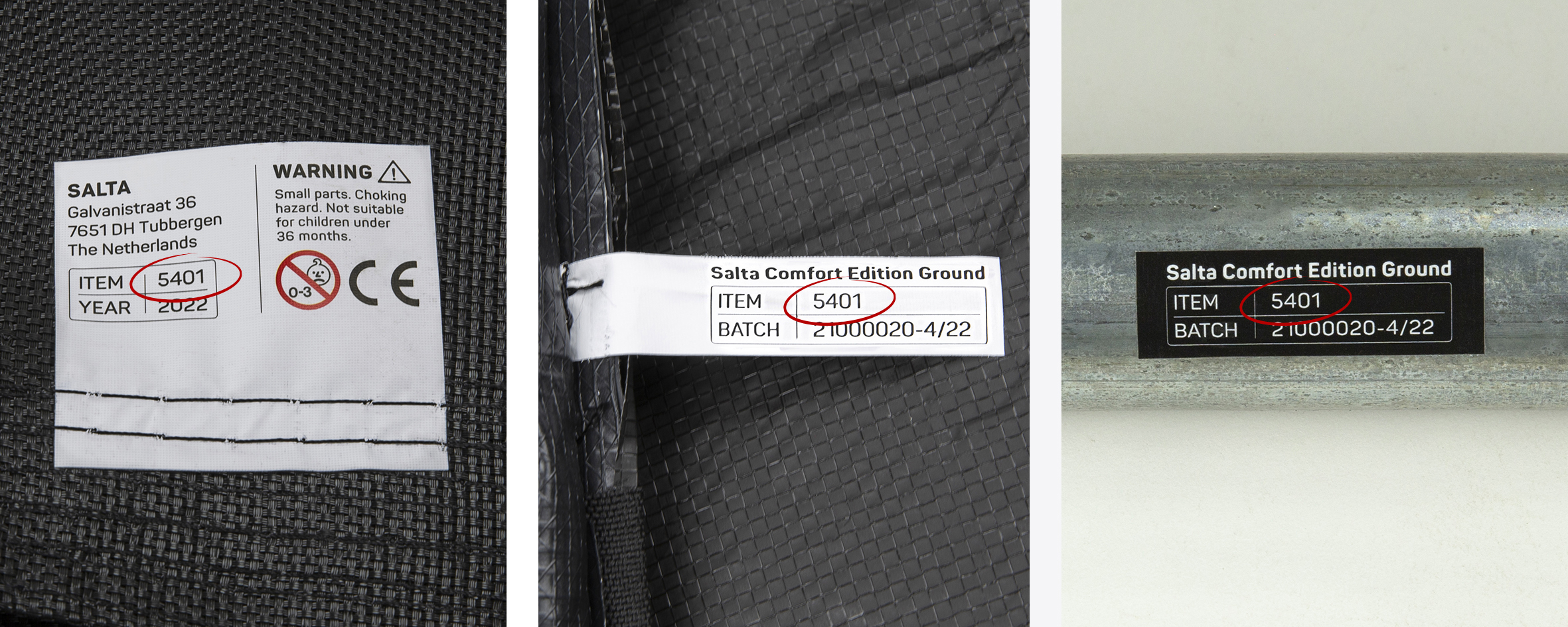 2. Packaging or manual
If you have the original packaging or manual at your disposal, you can find the item number here.
3. Invoice
In some cases, the item number of your trampoline is indicated by the supplier on the invoice.
4. Check
If you have not been able to find your item number using the points above, you can check the website to see which trampoline model corresponds to your own trampoline. You can determine the size of your trampoline by measuring from the outside of the frame. With this information it is then possible to select the correct spare parts. If you are not sure, you can always ask our customer service using our contact form.